Acessory Power embarked on an epic journey to witness the long-awaited film adaptation of the legendary fantasy game. With our ENHANCE Tabletop Gaming brand producing top of the line RPG, DND, and MTG bags and accessories, it was a no brainer to our Events Team to have a private screening of the Chris Pine and Michelle Rodriguez led film, Dungeons and Dragons: Honor Among Thieves.
'A charming thief and a band of unlikely adventurers embark on an epic quest to retrieve a lost relic, but things go dangerously awry when they run afoul of the wrong people.'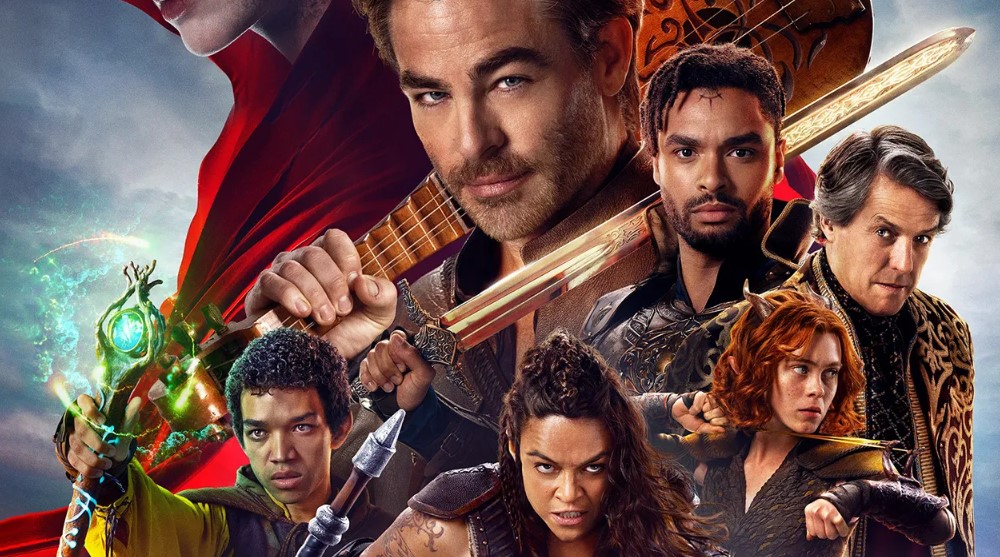 Our VIP showing of the new DND movie occurred at our local Regency Theater and we could not have asked for a better experience. The staff were extremely kind and even provided 25% off concessions for our entire staff and their families.
Our staff thoroughly enjoyed the film, even those who were not versed in the Dungeons and Dragons lore. Overall, not a bad way of ending our working day early on a random Wednesday with our first company outing of the year. If a sequel ends up happening, AP will surely be in line waiting to purchase tickets!
Until our next adventure!
Interested in learning more about our highly rated tabletop gaming bags and accessories? Make sure to check out our ENHANCE Gaming website here and give us a follow on Instagram!