Nothing screams Holiday joy like back-to-back to back events! With our Annual AP Holiday party checked off the list, we ended the holiday season with a jam-packed week of festive activities.
Jingle All The Week was a smashing success with each day showcasing unique holiday-themed events.
On Monday, staff were greeted with Holiday goody bags stuffed with loads of cavity causing candy.
Tuesday brought out the creative side of our team with The Great Cookie Bake-Off as people decorated cookies with frosting, candy and sprinkles. Who doesn't love a sugar rush early in the morning?
Wednesday's activity was Snowflake Catchers, where teams tried to scoop as many snowflakes as they could before time ran out. Rightfully so, our Snowballers shoveled the most cotton snowflakes and won a delicious Dunkin Donuts drink. Congrats Antonio, Shane B, Linda, Mike R, Jeremy and Courtney!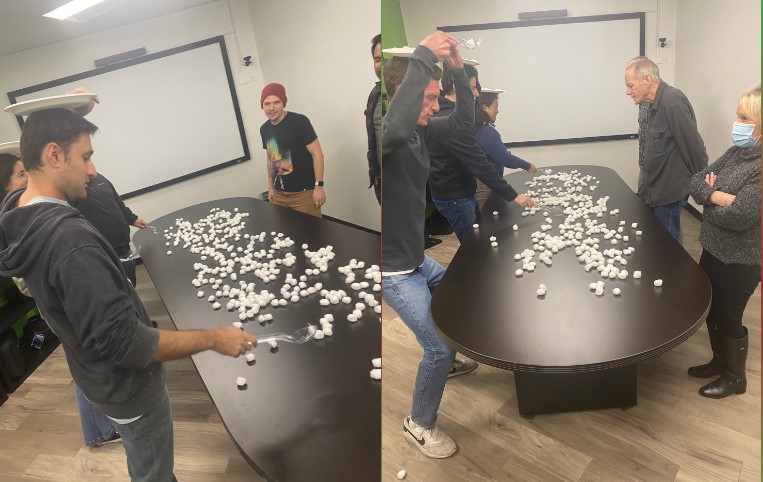 Last but certainly not least was our first ever Holiday themed Family Feud! Our Events team channeled their inner Steve Harvey to bring the game to life, including the mustache!
The competition was something fierce, but ultimately our Snow Angels took home the grand prize of a catered lunch. Way to go Kenny, Shane M, Connor and Carlo!
We had a blast ringing in the holiday season and can't wait for what else is in store for 2023!