Product Support
Miniature Figure Travel Case
Product Name:
ENHANCE Portable Miniature Figure Storage Case with Accessory Storage - Black
Model Number:
ENTTCFM100BKEW
Frequently Asked Questions

What are the dimensions and weight of the Miniature Figure Travel Case?
What are the dimensions and weight?
Interior dimensions: L x W x H 13.0 x 11.02 x 7.17
Exterior dimensions: L x W x H 15.0 x 12 x 7.5
Weight: 2.8 pounds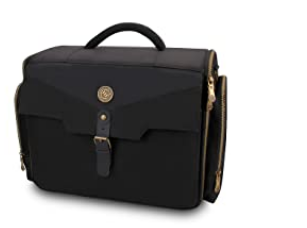 What are the dimensions and features of the foam storage trays?
3 slotted mini figure storage trays:
•

36 slots in each tray fit 36 miniatures
•

Individual foam slots provide protection on all sides to keep your figures safe
•

Slot dimensions are L x W x H 1.97 x 0.98 x 0.98 inches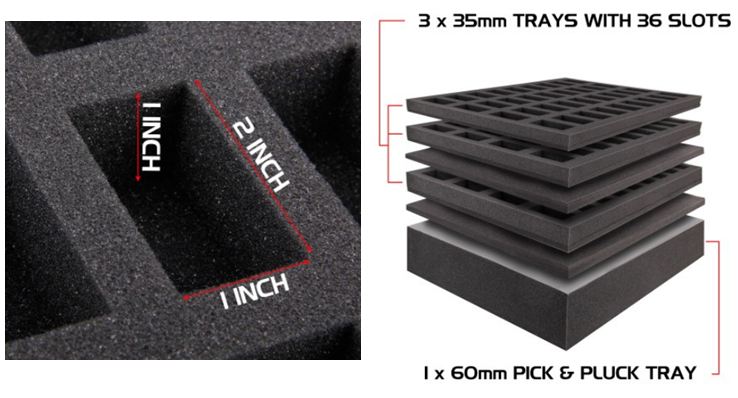 The bottom tray:
•

Easy to customize, simply pluck out individual foam columns until you've created the perfect slot
•

Store large or uniquely molded figures including tanks, dragons, behemoths, and more.
•

Dimensions: L x W x H 12.09 x 9.37 x 2.24 inches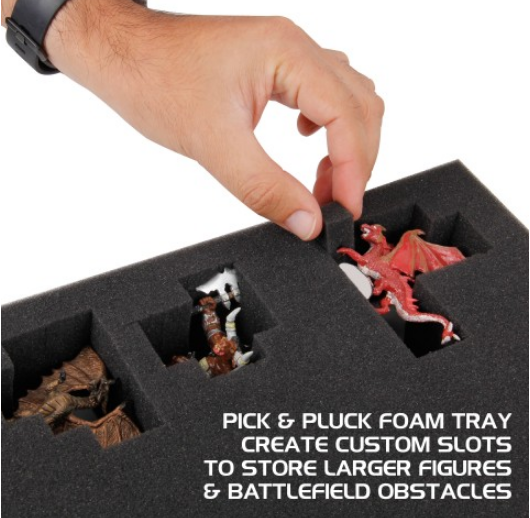 Features of the Miniature Figure Travel Case
Integrated Book Sleeve
Store and access rulebooks or reference guides for your favorite war game in the easy access front book sleeve.
Great for Rulebooks
Warhammer Codices
Notebooks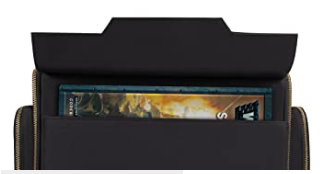 Large Accessory Pockets
2 large storage pockets accommodate necessary war gaming accessories such as rulers, tape measures, pencils, dice, AoE templates, notebooks, and much more. Never arrive unprepared to your next battle.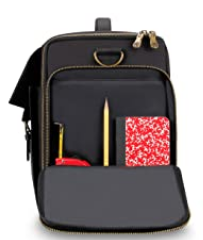 Rugged & Professional
Premium weather resistant material that incorporates thick padding along the edges and sides. High quality brass hardware ensures the strap and zippers endure daily use, and the deep black color complements the brass hardware for a clean professional style.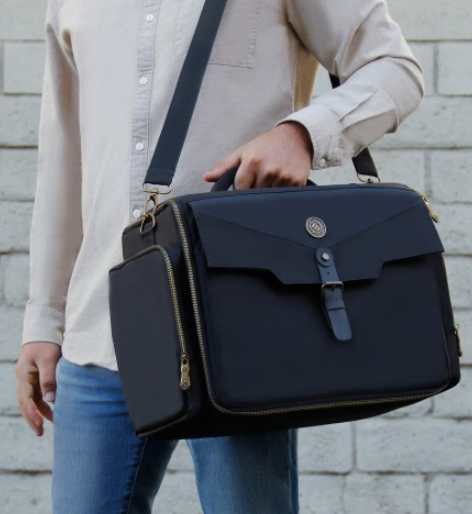 Product Videos

DOWNLOADS

Use the link(s) below to download software and manuals for your selected product.
Still Need Help?
If you've exhausted the above resources and haven't found what you are looking for, we've got you covered. Please login and register your product to get further support from our Customer Solutions department.