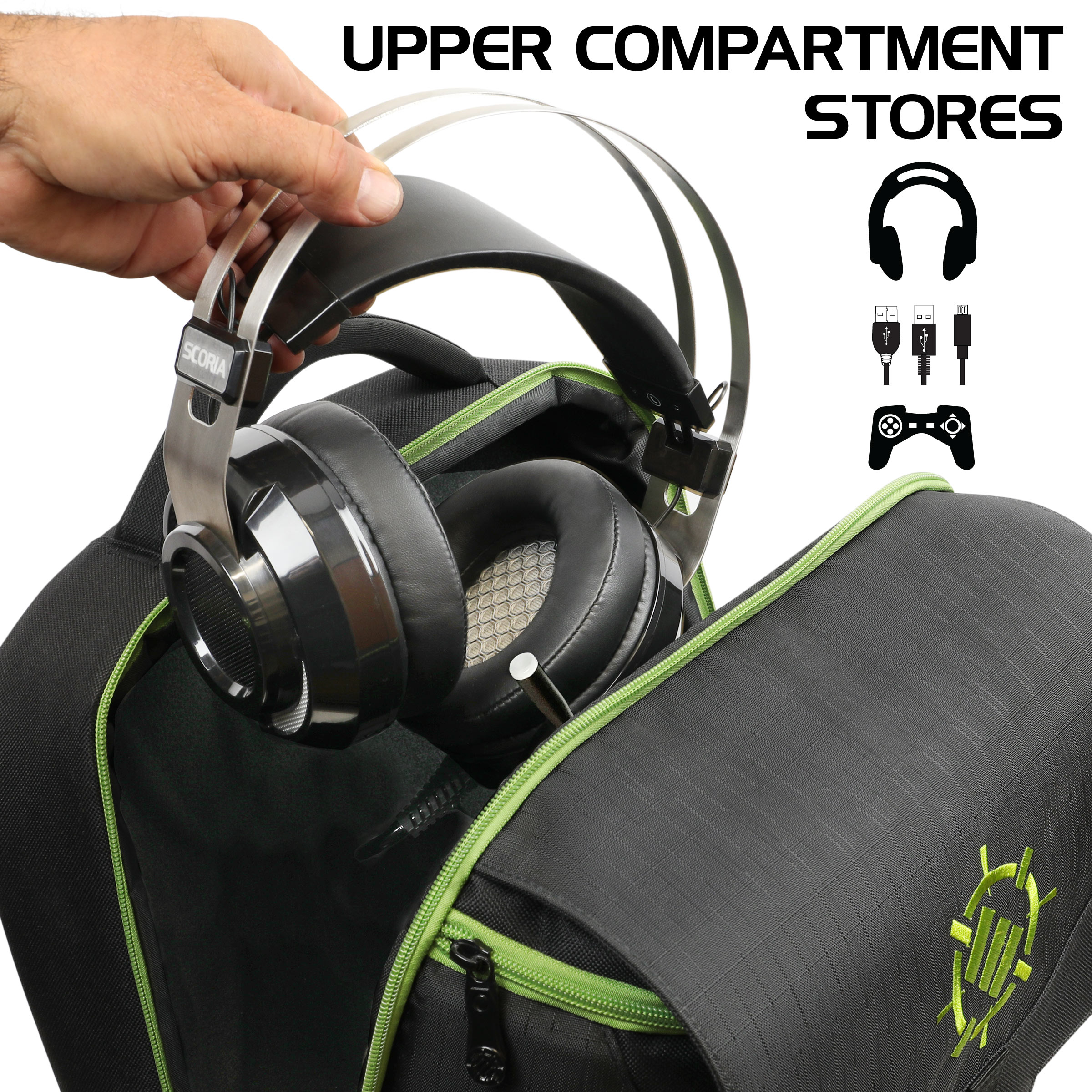 Protective Storage Compartments
The bag features a side opening pocket the length of the bag with a padded divider to store larger objects such as gaming laptops, consoles and more. The top loading rear section of the bag features a spacious and protected compartment to store almost any size gaming headset and extra cables. With more VR headsets being released, this section of the bag holds all of the latest models.
Padded Console Divider
Gaming backpack offers a spacious bottom storage compartment for either model. Store all of your gaming gear from controllers, battery packs, cables, charging stations, discs and more.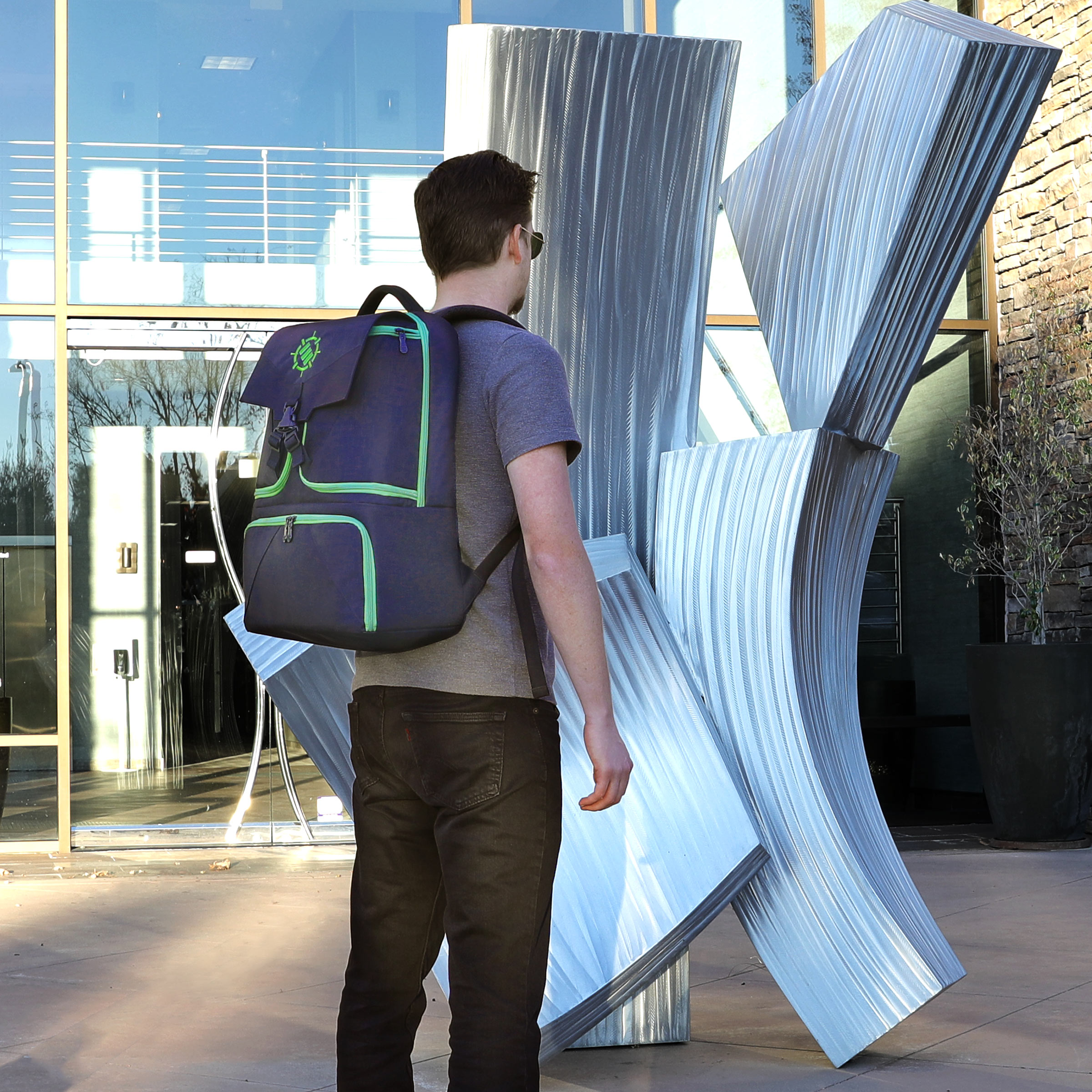 Rugged and Comfortable
The entire bag is lined with a padded liner that protects against bumps, minor drops and scratches. The exterior is made from a tightly woven RipStop nylon that offers weather and humidity resistance, while the bottom of the backpack features a waterproof base to help against accidental spills and wet ground. Heavy-duty zippers ensure all your gaming accessories stay in place and protected