Water Resistant Exterior
The durable water-resistant exterior protects against daily wear, unexpected spills, and other elements. Have peace of mind when using our product, knowing your gear is in a safe place.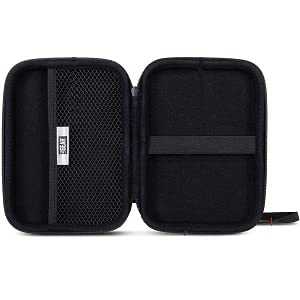 Anti-Scratch Interior
The plush interior protects your thermometer, and the elastic strap provides additional security. The accessory netted pocket provides extra storage for your charging cables, earbuds, and more accessories.
Rigid Case Design
Made from a rigid hard shell body with an all-purpose RipStop nylon exterior, our case provides resistance from scratches, impacts, and bumps. Our long-lasting case will protect your gear for many years to come.