November is always a special month at AP, not because it is the one time of year where it is acceptable to stuff your face with pie and more pie, but because it is when we have our annual Manna Food Drive.
Manna Conejo Valley Food Bank has been providing food assistance to our friends and neighbors in need for more than 40 years with one mission in mind; take a strong stance against hunger. With gas prices and inflation seeming to be at an all-time high, we unfortunately were unable to surpass our goal made last year. However, we always look on the bright side and still celebrated collecting a total of 224 canned/boxed goods which is equivalent to 174lbs of food. We couldn't be prouder!
Additionally, we once again gathered to host our annual Mission Holiday Cards for Heartillery Group. While Heartillety Group does offer year-round love and gratitude to our Troops, we always choose this time of year as Holidays are especially hard being away from family and friends. By writing a personalized message, it is our goal to make an active-duty soldier's day special and lift their morale for days to come.
This year, we were able to collect over 100 cards that were sent just in time to be received by Troops nationwide during the 2022 Holiday season.
Lastly, we opted to skip the tight jeans that we couldn't quite button because of our food induced coma the night before as we hosted our 3rd Annual Black Friday PJ Party! Food comas didn't stop our Events team from once again making us a special pancake and waffle breakfast though. They came in early to get everything prepared for our staff to enjoy as we braced for the busy Black Friday Sales. The stretchy pajama bottoms definitely were doing their job as we all helped ourselves to seconds.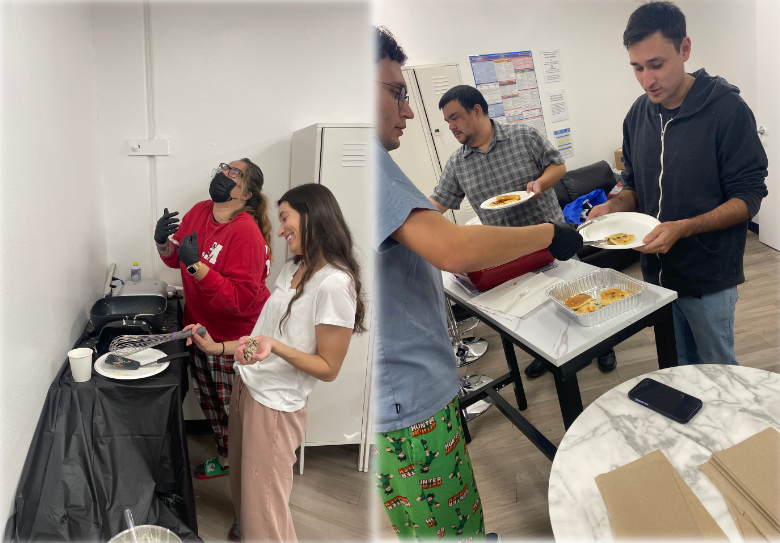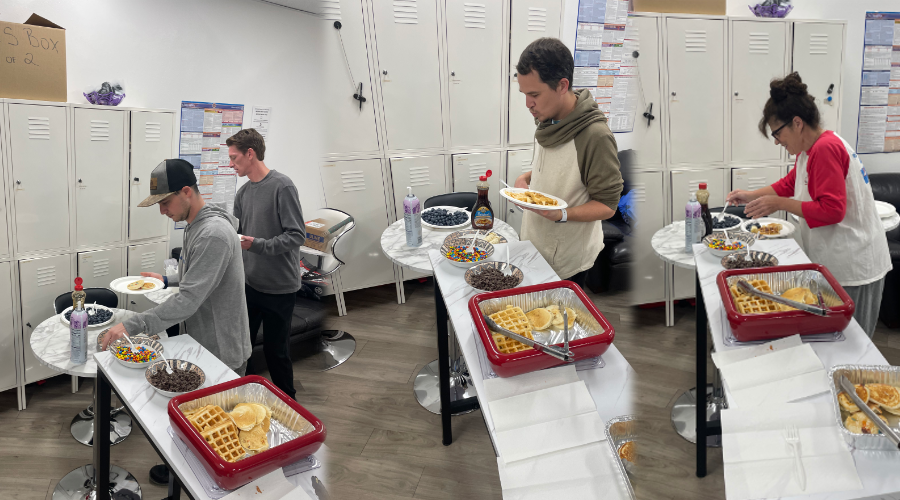 Our Staff is always ready to give even in these current circumstances, but we found a way to make giving back that much more fun. For every 2 canned goods or for every 4 Holiday cards received, one raffle ticket was given to enter a chance to win one of the below prizes.
Main Prize: 8 Hours Vacation
Second Prize: 4 hours Vacation
Third Prize: $25 Regal/AMC Gift Card
The winners were announced on Black Friday after the pancakes and waffles had settled in our bellies. Congrats to Shane B, Brian F, and Julie D on winning your respective prizes!
We look forward to seeing what giving event our team puts together next.

**Make sure to click on the links for each giving group to see how you and your family can participate**