The month of May brought us back-to-back events with May the Fourth and Cinco de Mayo.
Suffice to say that Accessory Power did not just do a measly movie marathon. No, no, no. First of all, we all know that one day is not enough to watch the entire Star Wars collection. This is why we started in chronological order with Star Wars: Episode I – The Phantom Menace on Monday, May 2 and ended with Star Wars: Episode IX – The Rise of Skywalker on Wednesday, May the Fourth. And yes, we also watched Solo and Rogue One.
But wait, there's more! On the day so cleverly called Star Wars Day, we awakened the spirit of competition with Star Wars themed Jeopardy. Accessory Power employees were broken down into four teams of six: Rancor Wranglers, Viva La Vida Yoda, The Endorians and Chewy Lewis and the Gooze.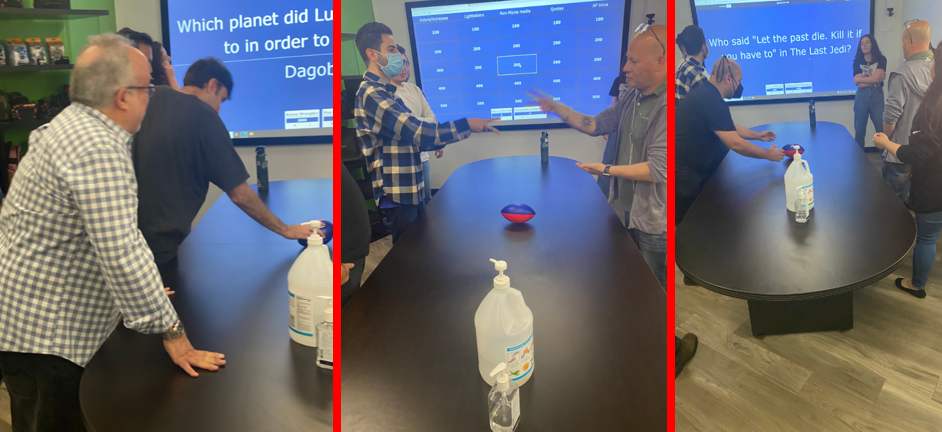 It was a fierce battle to determine which team had the ultimate Star Wars nerd - er - fans. Dare we say that some almost catapulted themselves over the table to hit the buzzer (our foam football) but alas, there could only be one winning team... Viva La Vida Yoda were indeed strong with the force. Brandon, Darren, Emma, Gail, Mario, and Michael B. were treated to a special lunch to Stonefire Grill for coming out on top.
All was not lost though as we still had one more day of celebrating on our calendars: Cinco de Mayo!
The potluck style feast was filled with different Mexican dishes ranging from flautas to elotes. It was a good way for Accessory Power to commemorate the anniversary of Mexico's victory over the Second French Empire at the Battle of Puebla in 1862.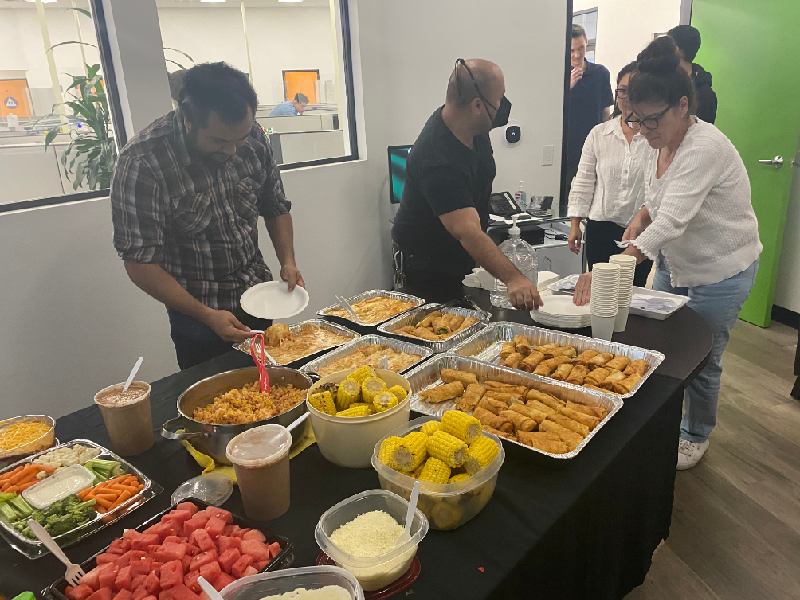 Food comas were inevitable, but it was so worth it after a rough two years of not being able to enjoy each other's company. So, as the saying goes, May the fourth be with Cinco de Mayo!