With 90-degree weather giving our SoCal headquarters a medium-rare broil, one could ponder how the AP Events Committee could possibly top their August Ice Cream Sundae Bar and Can Jam Ball extravaganza. Well, the Events crew outdid themselves once more in September and gave us all a sweet ride and a shot for a cash $$$ prize!
It all started the week before AP's inaugural Mario Kart Tour de Westlake when Super Mario tease posters showed up on walls and doors all around the office. As suspense built, details about the Mario Kart tournament were finally made public during the monthly company meeting—just 2 days before race day. When pressed about the short notice, AP Events Committee Chair Cynthia C. replied, "Less time to find your Wii controllers at home and run a few practice laps." Fair point.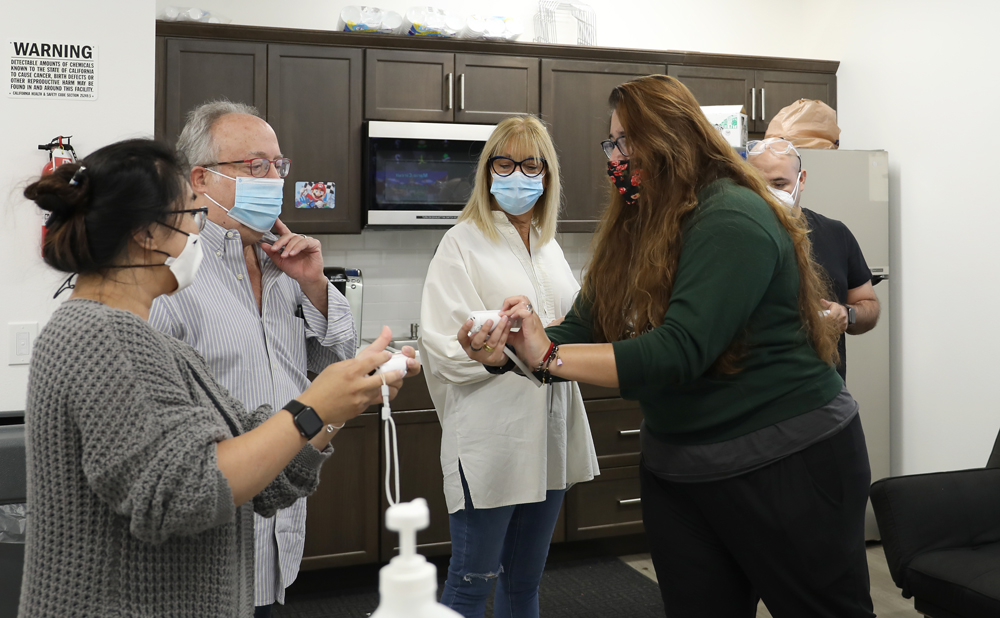 It's Friday September 3rd, and you can almost hear Mario Kart engines revving down Hampshire Road. All Accessory Power racers were split into groups of 4 so that the winner in each group would move on to the Semi-Finals. Racers were randomly assigned karts to avoid picking "favorites" and were let loose on the track for a 3-lap race.
Semi-Finalists Jacob M., Darren R., Michael F., Jeremy C., Derek D., and Jared P. faced off in 2 separate rounds to establish the 2 finalists.
The Grand Finale kicked off at noon sharp, with Michael F. as Toad racing against Jeremy C. as Super Mario in a 4-race Grand Prix event. The crowd cheered as Michael won the first race and as Jeremy answered the challenge by winning the second race. Events Committee Chair Cynthia C. kept the audience informed with play-by-play commentary…but not everyone found this constructive. As Michael F. secured a win in the third race (now in the lead 2 – 1), multiple reports from members in the crowd recall hearing Jeremy protest, "Cynthia, your commentary is horrible luck!" The room howled with laughter, but a rough AP News analysis seemed to affirm the claim, which led to a more intense and quieter final race. Jeremy solidly won that race leading to a 2 – 2 tie. To break the tie, judges tabulated points based on the racer's order of finish from each race. This resulted in a thrilling ONE-point victory for Jeremy: 46 points to 45 points.