Product Support
S23
Product Name:
USA GEAR PS5 Case - Console Case Compatible with PS5 and PS5 Digital Edition - Blue
Model Number:
GRSLS23110BLEW
Frequently Asked Questions

What are the dimensions of the S23 PS5 Case?
Exterior dimensions: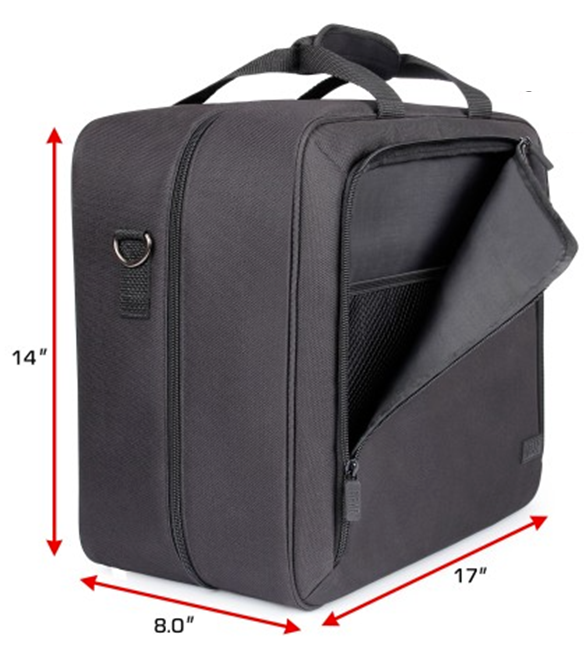 Interior Dimensions: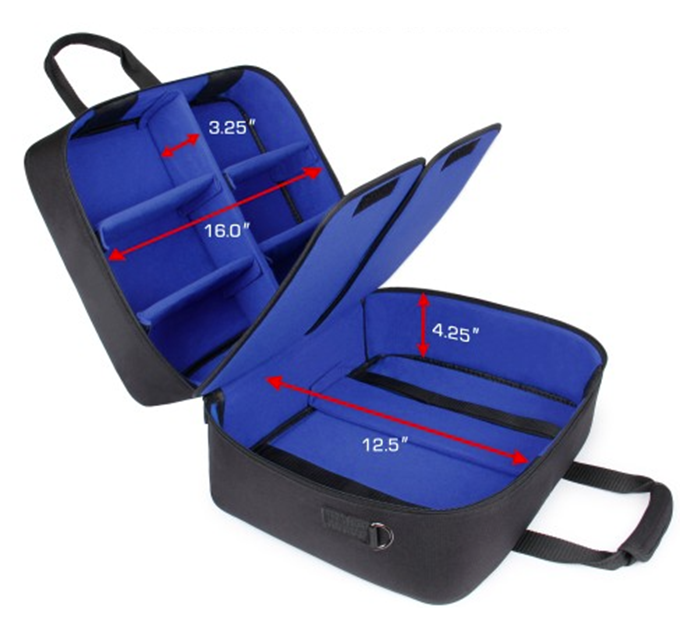 What are features of the S23 PS5 Case?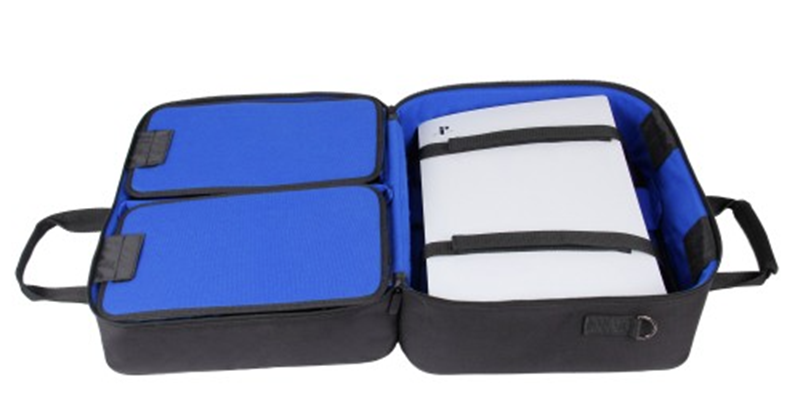 One side of the interior is able to securely hold a PlayStation 5 or a PlayStation 5 Digital Edition with the attached security straps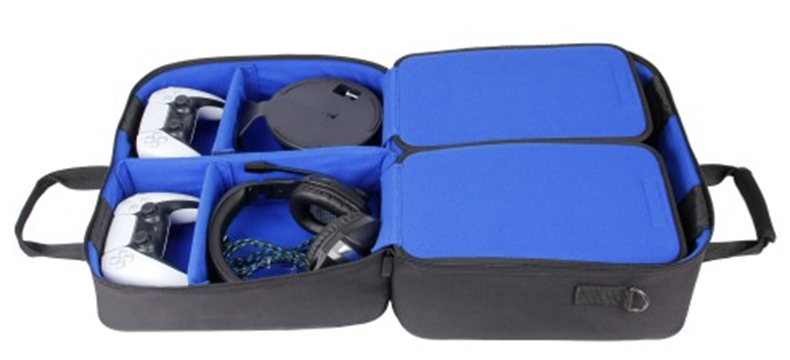 Customizable Interior
Create custom compartments using the removable hook-and-loop dividers for snug storage for your console and gaming accessories. The interior is also scratch resistant so no need to worry about your console getting scraped up while traveling.
The case includes:
2 Console Security Straps
2 Adjustable Flap Covers
2 Large Dividers
4 Small Dividers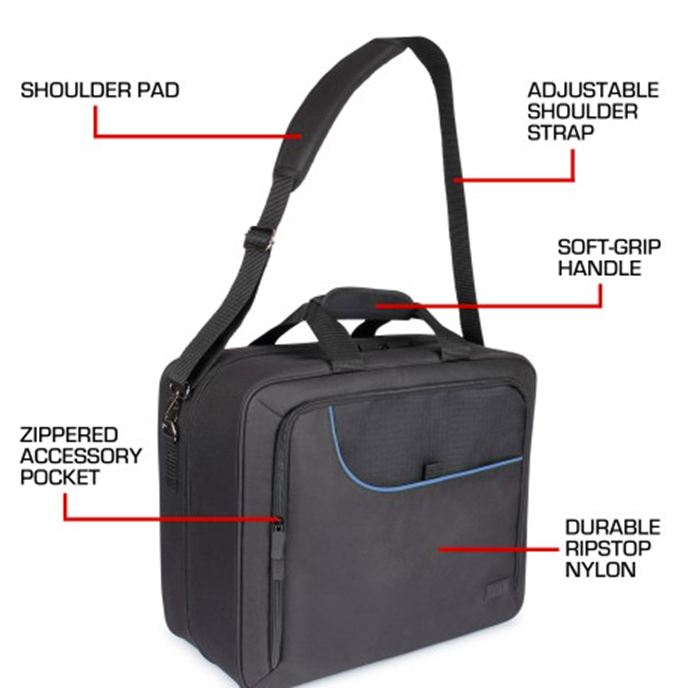 Case Accessories:
Shoulder Pad
Adjustable Shoulder Strap
Soft-Grip Handle
Zippered Accessory Pocket
Durable RipStop Nylon
What is the S23 PS5 Case made out of?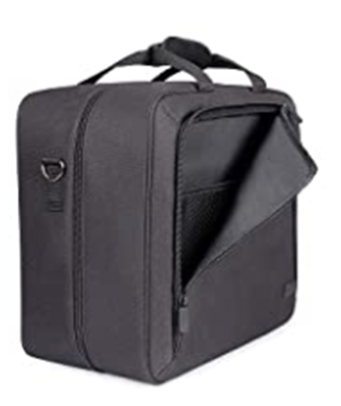 Durable Exterior
Made from heavy duty RipStop nylon, the Ps5 Travel Case is built to protect your console and accessories from bumps, minor drops, and abrasive damage common during travel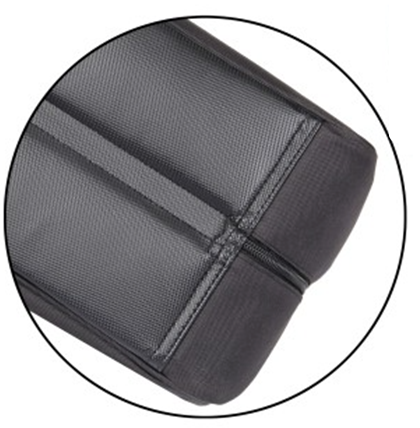 Water Resistant
The base of the S23 is covered in a moisture resistant material that protects your console and accessories from getting water damage. The durable water-resistant exterior protects against daily wear, unexpected spills, and other elements.
What can the S23 PS5 Case hold?
Because of the adjustable dividers on the inside of the case, the case can hold:
Anywhere from 1-4 PlayStation controllers
Any headsets you may have
Feel free to customize your S23 PS5 console case how you see fit with the adjustable dividers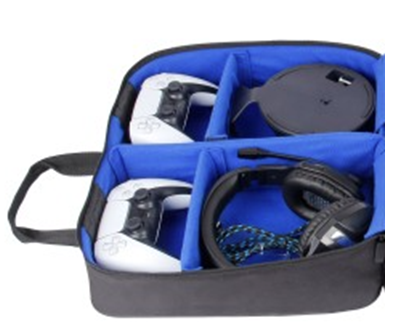 Two External Accessory Pockets
External accessory pockets allow for easy storage of games
The other pocket is a smaller, Velcro compartment for your small, gaming accessories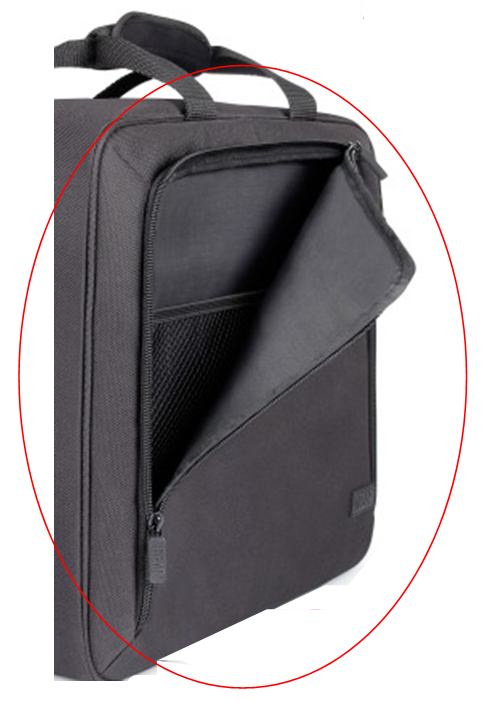 Will my PS5 fit in the S13 PS4 Console Case version?
The PS5 will NOT fit in the S13 case as the S23 Case is 1.25 inches deeper than the S13 Console Case.
Will my PS5 fit in the S23 or S13 Xbox Console Case?
Will my PS5 fit in the S23 Xbox Console Case?
The S23 PS5 console case is specific to the PS5
Unfortunately, the PS5 will NOT fit in either of our S13 or S23 Xbox Console Cases as those cases are specific to the XBOX 360 or XBOX One Series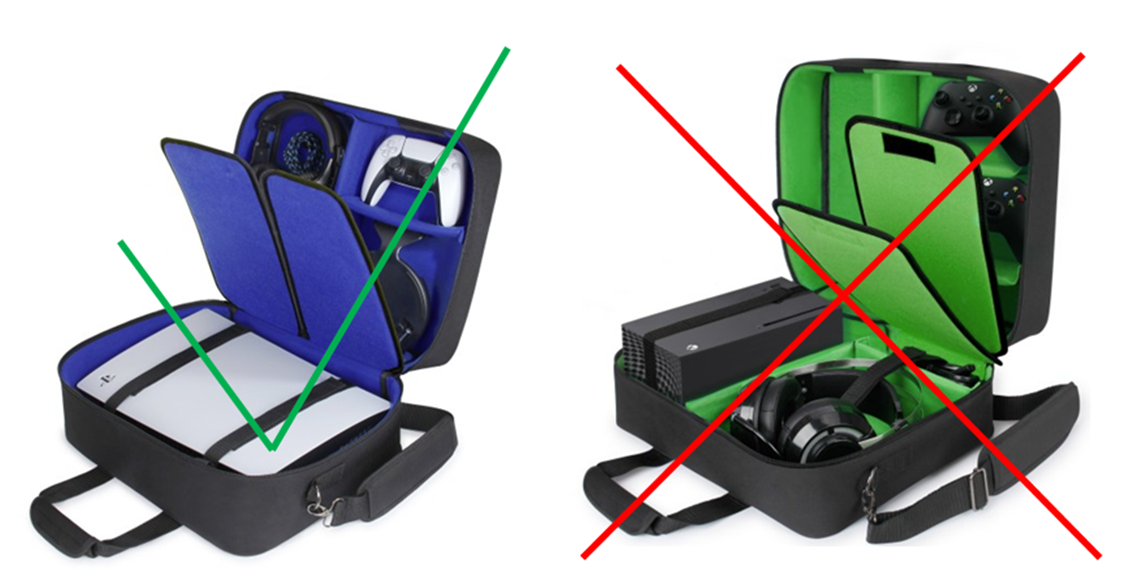 Product Videos

DOWNLOADS

Use the link(s) below to download software and manuals for your selected product.
Still Need Help?
If you've exhausted the above resources and haven't found what you are looking for, we've got you covered. Please login and register your product to get further support from our Customer Solutions department.