Product Support
Sleep Restore Sound Machine Mixer w/White Noise
Product Name:
ReVIVE Sleep Restore Sound Machine and Mixer with White Noise and Natural Sounds - White
Model Number:
RVRSSM1100WTUS
Frequently Asked Questions

ReVIVE Sleep ReStore Controls
The ReVIVE Sleep ReStore Sound Mixer includes 8 white noise sounds, 8 fan sounds and 8 relaxing natural sounds with the following controls: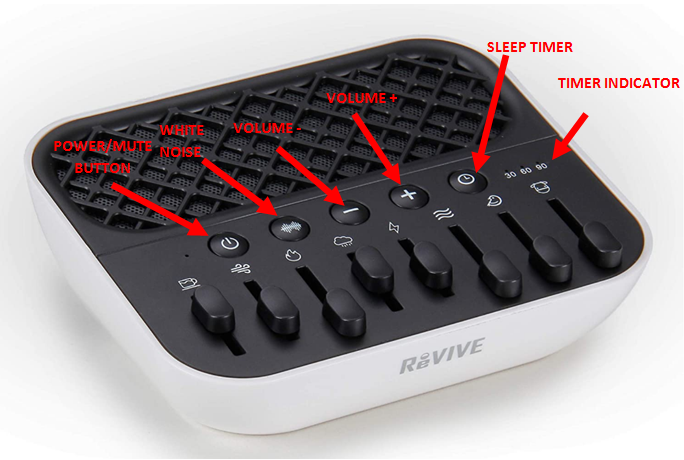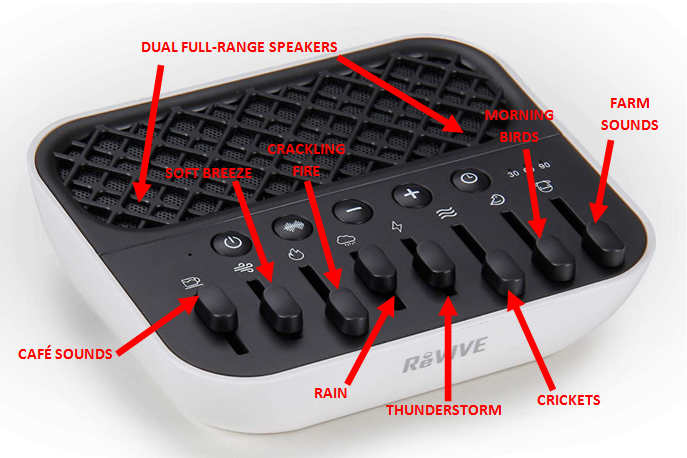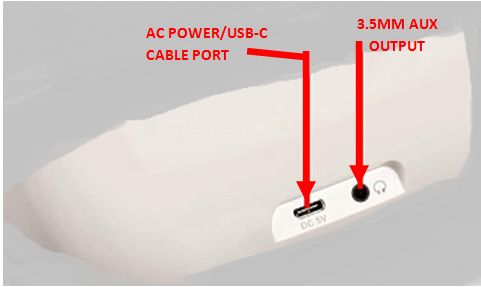 ReVIVE Sleep ReStore Quick Start Guide
Quick Start Guide: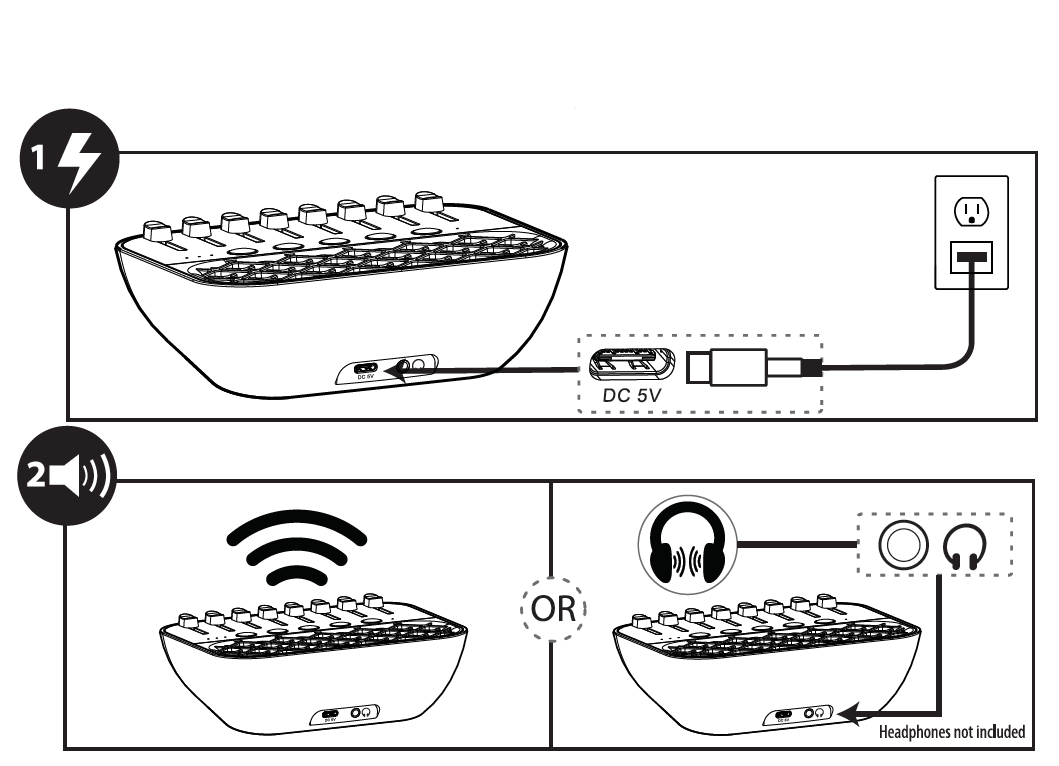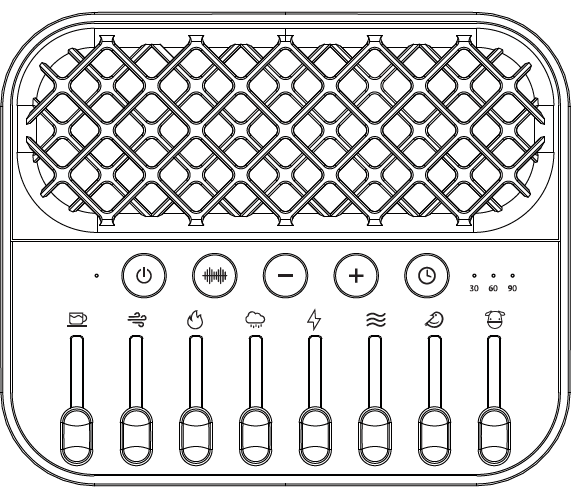 ReVIVE Sleep ReStore will not power on
Troubleshooting:
The Sleep ReStore comes with an AC adapter and a USB-C Cable; make sure the Sleep ReStore is plugged in to a properly powered outlet

Make sure to LONG PRESS the power button for 3 seconds to turn the Sleep ReStore ON/OFF
Are you able to power on your mixer?

Try a different outlet for power

Make sure the USB-C cable is properly plugged into its port

Does tightening the connection help power on the mixer now?

Try using a different USB-C cable

Remember, a Micro USB cable is NOT the same as a USB-C Cable.

While the connection to the mixer uses a USB-C, the connection to the AC adapter uses a universal USB input

Try using a different USB wall adapter
Do you get power now?
Volume of the ReVIVE Sleep ReStore is low or there is no sound
Troubleshooting:
Make sure you do not accidentally have the ReVIVE Sleep ReStore on MUTE

You will know it is in MUTE when there is a blinking LED light
Was your mixer on MUTE?

Make sure the volume is at a level where you can hear at your capacity

Use the - and + to adjust the volume
Can you hear audio now?

Try plugging in a headset into the 3.5mm AUX output port

Can you get audio from the plugged in headset?
If yes, revert to the first bullet about the MUTE button
For further support, please contact our team at support@accessorypower.com
Product Videos

DOWNLOADS

Use the link(s) below to download software and manuals for your selected product.
Still Need Help?
If you've exhausted the above resources and haven't found what you are looking for, we've got you covered. Please login and register your product to get further support from our Customer Solutions department.