Product Support
S17 DSLR Camera Backpack
Product Name:
USA GEAR Digital SLR Camera Backpack with Laptop Compartment - Orange
Model Number:
GRSLS17100OGEW
Frequently Asked Questions

Features of the S17 backpack
Adjustable dividers allow for you to customize your S17 bag whichever way you would like
The camera strap ensure the safety of your camera while traveling around the world
You can even use the removable divider as a buffer for smaller SLR cameras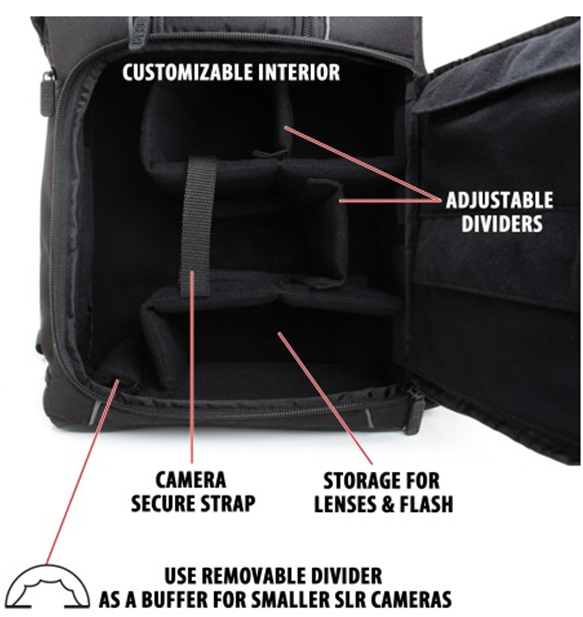 Mainly the tripod holder on the side is used for tripods, however you can use that storage for any kind of accessory or food/drink item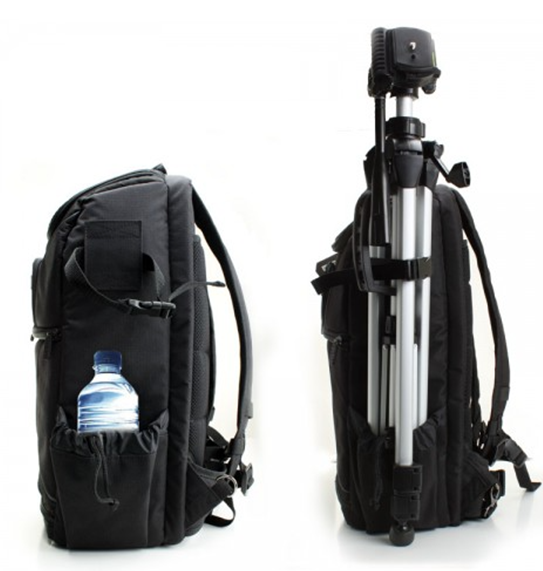 Located towards the back of the bag, the laptop compartment is essential so that when traveling, your laptop remains in a safe spot
Can fit laptops up to 15.6 inches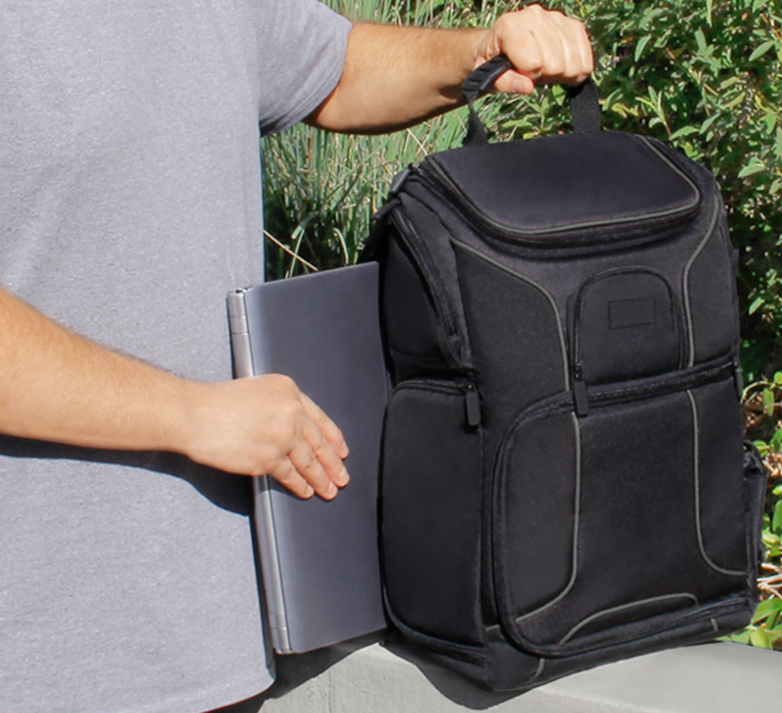 The S17 comes with a rain cover just make sure to check all the way down the pocket as the rain cover may be buried when you first receive the backpack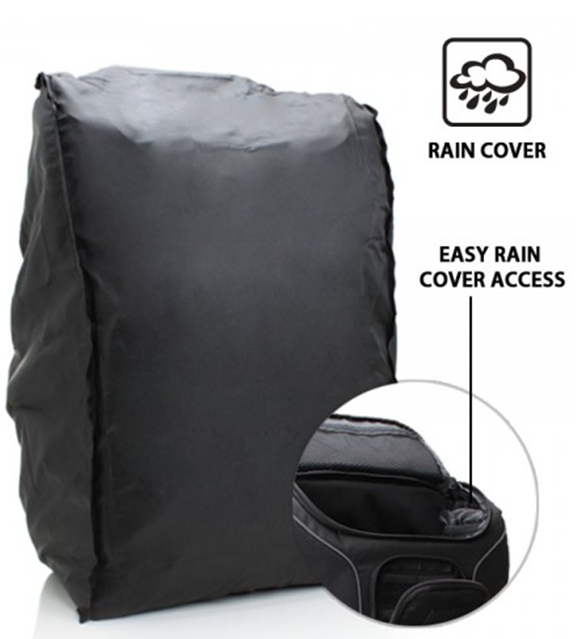 The side door allows for you to grab your camera quickly so that you do not miss that rare shot while also keeping your other equipment safe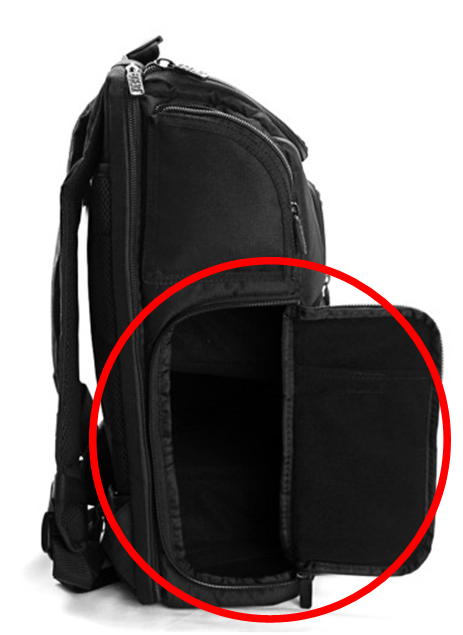 The shoulder straps allow you to wear the bag on one or both shoulders
There is a luggage handle slot to stow away any unnecessary straps
A waist strap is included for weight management and ultimate comfort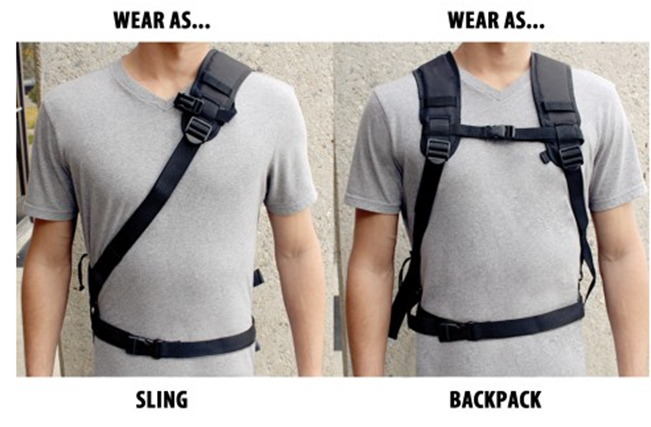 What is the S17 backpack made out of?
What is the S17 backpack made out of?
High-quality nylon and fabric construction is reinforced with thick padding that will always protect your devices
The shoulder straps are padded so your long trips out won't be as bad on your shoulders
Quality metal zippers that stay shut when you close them
Heavy-duty buckles make for long lasting use in any condition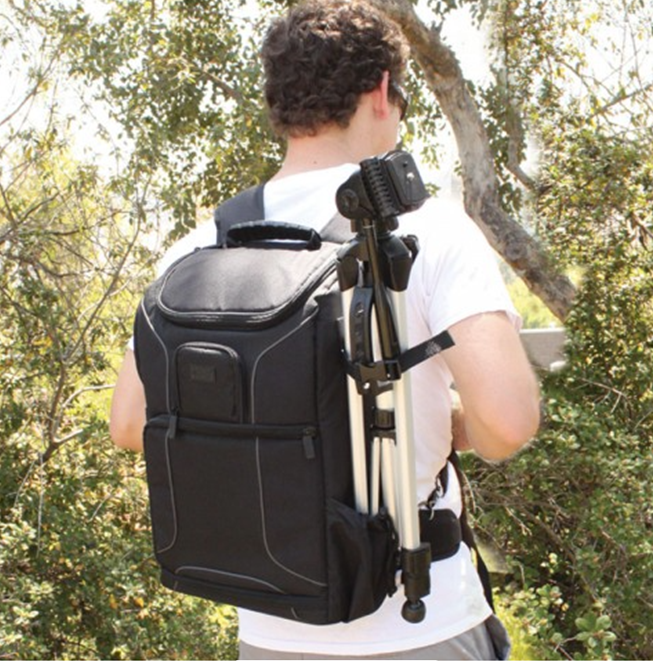 What are the dimensions of the S17 DSLR Camera Backpack?
•

Interior dimensions: L X W x D: 11" x 10.5" x 6" inches

•

Exterior dimensions: L X W x D: 18" x 12" x 8" inches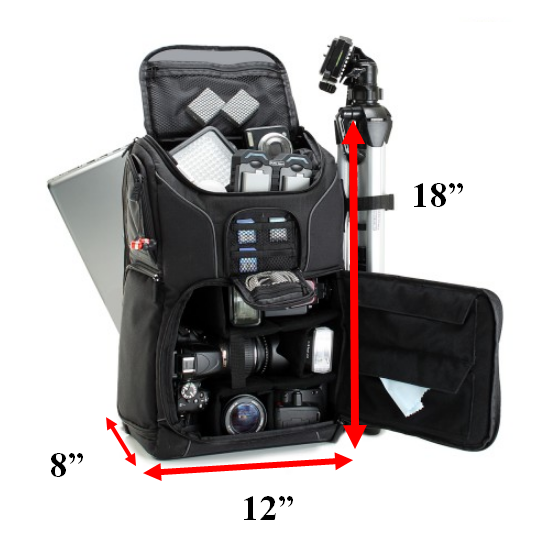 Weight Capacity of the S17 Backpack
The USA GEAR S Series S17 DSLR Camera Backpack can hold up to 35lbs of equipment and accessories.
Product Videos

DOWNLOADS

Use the link(s) below to download software and manuals for your selected product.
Still Need Help?
If you've exhausted the above resources and haven't found what you are looking for, we've got you covered. Please login and register your product to get further support from our Customer Solutions department.