Product Support
GOgroove Black Messenger Style DSLR Camera Bag
Product Name:
DSLR Camera Messenger Bag for DSLR w/ Seven Accessory Pockets & Adjustable Strap - Black
Model Number:
GGBCSBC100BKEW
Frequently Asked Questions

Dimensions of the GOgroove Messenger Style DSLR Camera Bag
11 x 8.75 x 6 inches
Make sure that your camera and accessories fit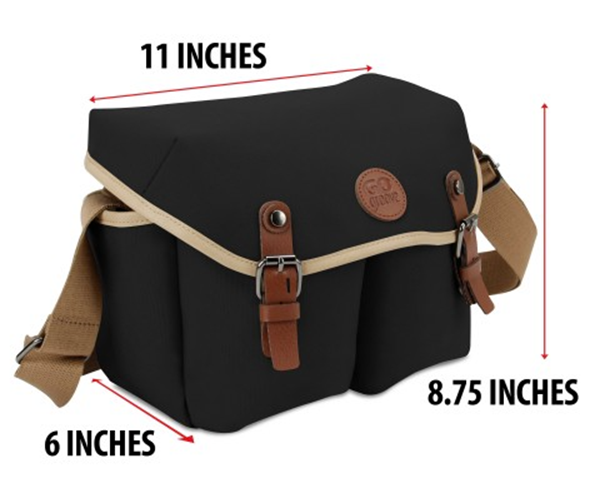 Features of the GOgroove Messenger Style DSLR Camera Bag
The customizable interior allows for so many different ways in which you can customize your bag how you see fit
Contains 7 storage pockets
Scratch resistant interior ensures the protection of your camera and accessories
Backpack provides an included shoulder strap to wear either across your chest or to carry at your side

Product Videos

DOWNLOADS

Use the link(s) below to download software and manuals for your selected product.
Still Need Help?
If you've exhausted the above resources and haven't found what you are looking for, we've got you covered. Please login and register your product to get further support from our Customer Solutions department.