Product Support
USA Gear Sliding Sling Camera Strap
Product Name:
Adjustable Neoprene Digital Camera Strap with Safety Strap - Southwest
Model Number:
GRCMSS0100SWEW
Frequently Asked Questions

Specifications of the USA Gear Sliding Sling Strap
Minimum/Maximum circumference
The connection is a ¼ inch tripod screw
28 inch minimum
70 inch maximum
Weight: 6.56 ounces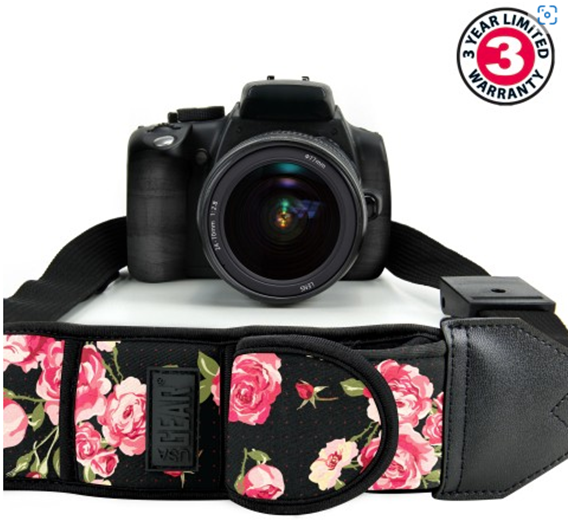 How do I connect my camera into the sling?
Use the provided metal mounting plate to secure the camera to the strap located at the bottom of your camera
You can also use the provided safety strap to ensure your camera will not fall off the strap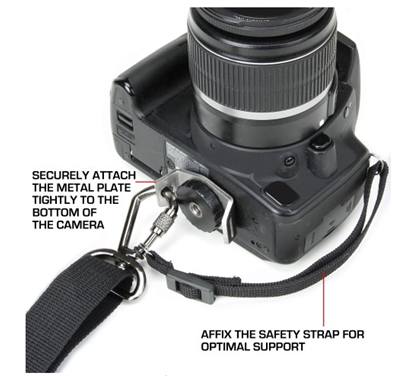 Features of the USA Gear Sliding Sling Camera Strap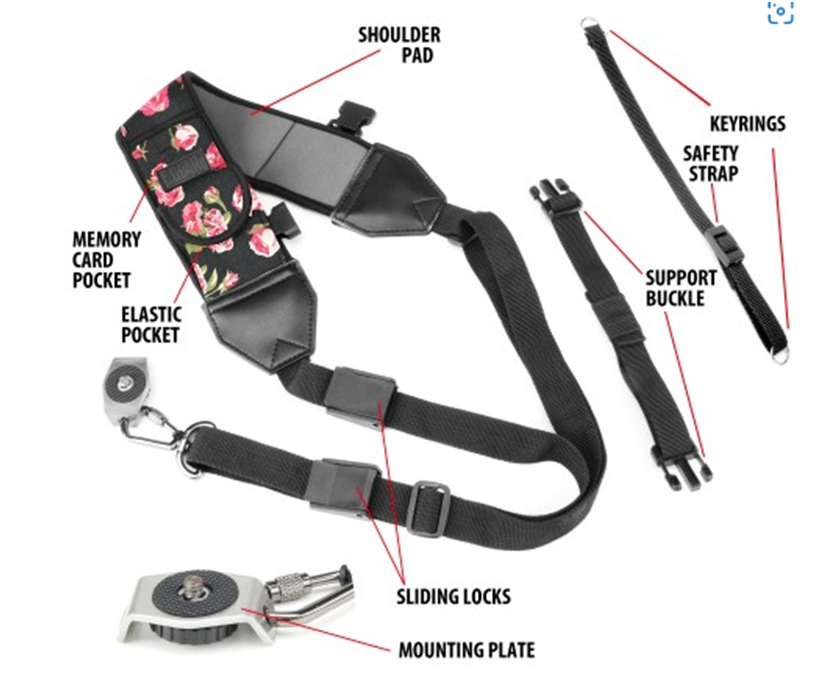 Quick gliding camera access
The sling strap takes the hassle out of photography by allowing for quick access to shots whenever you need it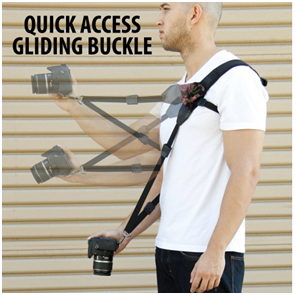 Even weight distribution
The adjustable webbing length and locks allow for you to control the range of motion
Also, there is an included underarm strap that helps to even the weight and to keep the shoulder pad in place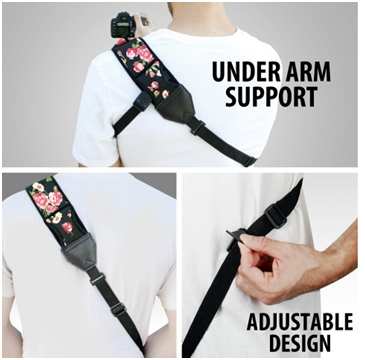 Small accessory pockets
Located on the front side of the strap, is a small accessory pocket that can fit memory cards or small cables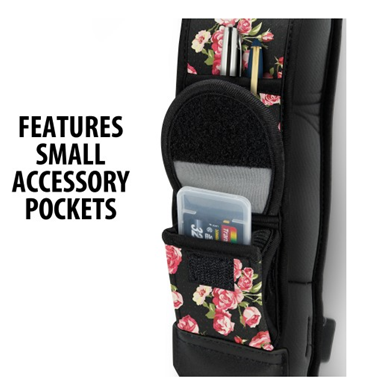 Across Your Body
The neoprene shoulder pad provides extra comfort and stretch for comfortable carrying during extended use.
If you have multiple cameras, two sling straps can be combined into a double sling.
Adjustable webbing length and locks allow you to control the range of motion.
An included underarm strap helps to keep the shoulder pad in place and secure.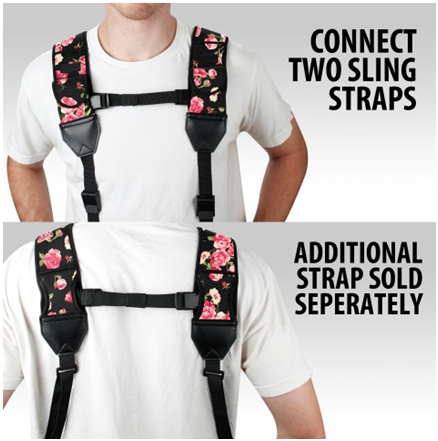 The USA Gear Sliding Sling strap is producing an unusual odor
When freshly packed neoprene is opened, it can produce a stagnant smell as it is reacting to the oxygen around it. Typically though, leaving it out to 'air dry' will eliminate the odor on its own in the next couple of days or so.
Product Videos

DOWNLOADS

Use the link(s) below to download software and manuals for your selected product.
Still Need Help?
If you've exhausted the above resources and haven't found what you are looking for, we've got you covered. Please login and register your product to get further support from our Customer Solutions department.