Product Support
USA GEAR FlexARMOR Compact Case
Product Name:
Neoprene Digital Camera Case Cover Bag for Interchangeable Pancake Lens Cameras - Black
Model Number:
GRFAFSC100BKEW
Frequently Asked Questions

Dimensions of the USA Gear FlexARMOR Camera Case
4.75 x 3.5 x 3 inches
Stretches to fit 4.8 x 3.5 x 3 inches
Fits cameras with pancake lenses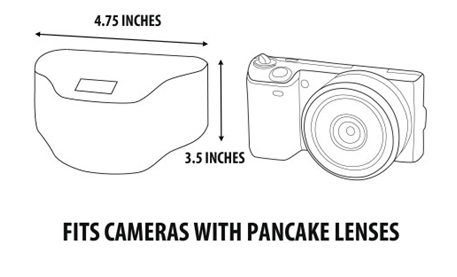 What cameras are compatible with the USA Gear FlexARMOR Camera Case?
Lumix DMC-ZS60
DMC-ZS50K
DMC-GX7
DMC-FZ100
DMC-FZ47
DMC FZ48
DMC-G3
DMC-GF1, GF2, GF3
DMC-GX1
and many more!
NOTE: extended lenses may not be compatible
Features of the USA Gear FlexARMOR Camera Case
You can utilize the small accessory pocket on the backside of the case to store things such as memory cards, flash drive, or money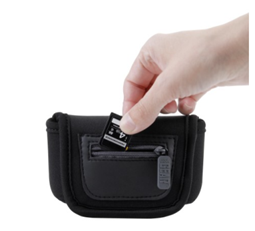 Belt loop
While you are out shooting, you can strap the case to your belt loop so you won't lose track of where your case is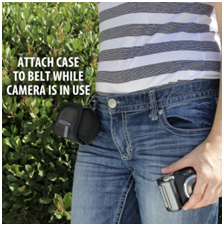 Convenient and Compact
Carry your camera case in a bag, backpack and luggage with its portable carrying design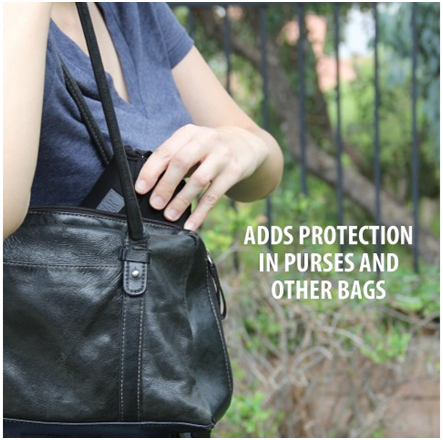 Secure your camera with a snug fold over top that closes for quick and easy access. You can also use with a camera neck strap or harness for added protection.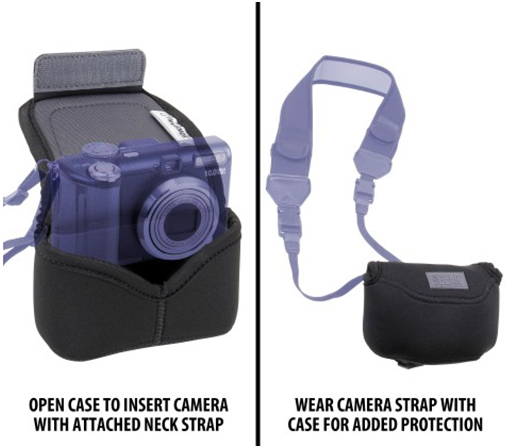 What material is the USA Gear FlexARMOR Camera Case made of?
Duraneoprene case is designed to be both flexible and tough for optimal protection.
The flexible material will conform to your camera's dimensions for a snug & secure fit!
Keep your camera looking like new with the scratch-resistant interior.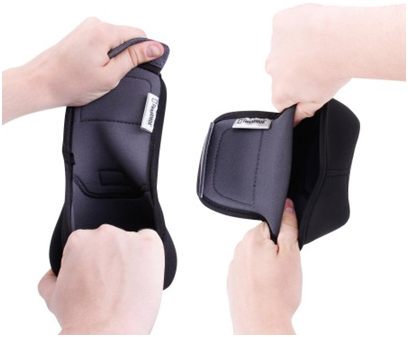 Product Videos

DOWNLOADS

Use the link(s) below to download software and manuals for your selected product.
Still Need Help?
If you've exhausted the above resources and haven't found what you are looking for, we've got you covered. Please login and register your product to get further support from our Customer Solutions department.